Children love music, and at times I grin and bear it as I switch from one music station to the next.
Luckily,
KIDZBOP
offers a kid friendly alternative to your every day tunes that may or may not be a little questionable for little ears. Kidz Bop soundtracks change up the songs just enough to make them kid friendly and mother approved. Now everyone's happy!
Looking for that perfect
stocking stuffer
that has a little 'pop' to it? Kidz Bop has a few items that would be perfect and I'll tell you about these holiday favorites! Kidz Bop has two new CD's: Kidz Bop Christmas Wish List and Kidz Bop 30. With top songs such as: ALL I WANT FOR CHRISTMAS IS YOU to CHEERLEADER. You will surely find yourself (against your will)
singing along to the popular songs.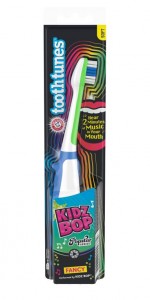 Well, you get the point. Kidz Bop is the perfect gift for your little one. And on top of that they offer a fairly unique item. The Kidz Bop / Arm & Hammer TOOTH TUNES. These musical toothbrushes rock out with top hits from Kidz Bop as well as keeping cavities far far away!
© Everything Changes http://www.mistymorgan.net I received a free product to help facilitate this review. The opinions expressed in this review are mine and unbiased. For more information please see my disclosure policy located in the PR section of this site.