With an eye for both form and function, our products not only solve real problems, they are adorable too. Our patented LovieSack™ is a modern day solution to the age old tradition of giving a Lovie to your baby. We provide baby with this important self-soothing mechanism while keeping the crib a safe place, free of loose bedding and traditional security items.
The ideal time to introduce your baby to the LovieSack™ is at the end of the swaddle stage, from 3-4 months through 12 months. At this time, babies are developing grasping skills and ready to grab hold of the Lovies.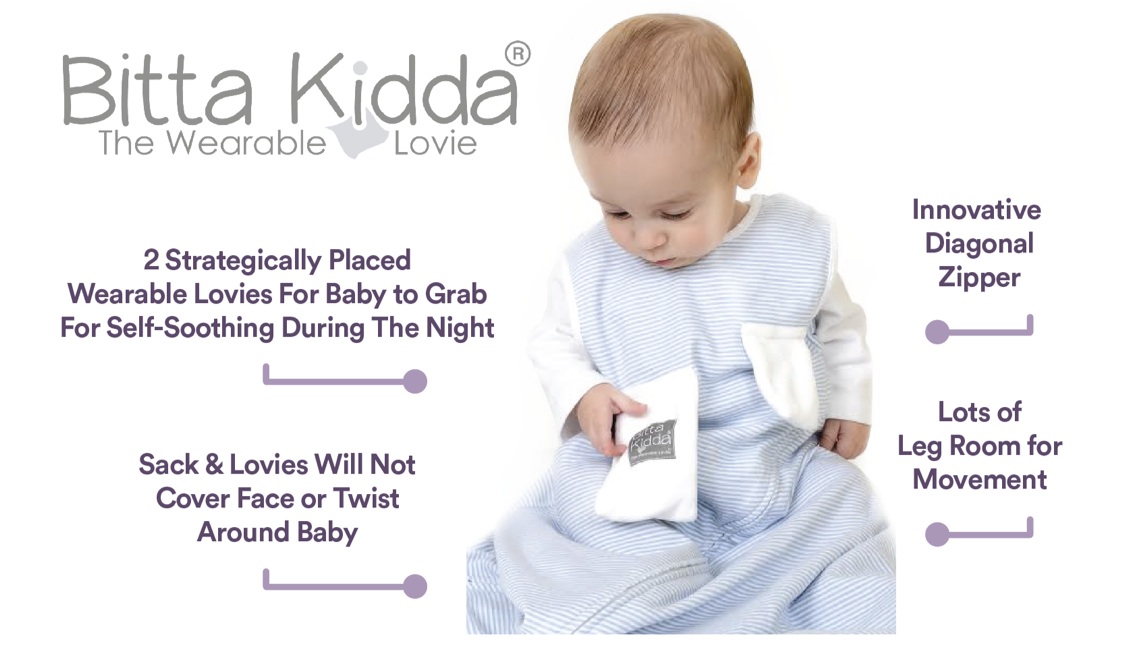 LovieSack™ safely provides a Lovie in the crib.
LovieSack™ thoughtfully provides a Lovie that can't be lost in the crib or tossed out of the crib.
LovieSack™ is the wearable blanket that cannot twist around baby or cover baby's face.
LovieSack™ has a diagonal zipper that allows baby to stay comfortable while you easily change diapers.
LovieSack™ makes it easier for you because the diagonal zipper has no ends to match up - zips like a dress, not a jacket.
LovieSack™ is near impossible for baby to unzip because the diagonal zipper ends under the arm.
The LovieSack™ is all the comfort baby needs and the sensibilities you require when it comes to your baby's crib experience, and it's all wrapped up into a luxurious, thoughtfully designed wearable blanket.
For more information visit the LovieSack™ product page:
http://www.bittakidda.com/
© Everything Changes http://www.mistymorgan.net I received a free product to help facilitate this review. The opinions expressed in this review are mine and unbiased. For more information please see my disclosure policy located in the PR section of this site.