Even though school is gearing up and the days have started to get shorter,

CiCi's Pizza

wants to remind you it is still summer! Over the next few weeks I will be reaching out to inform you of additional promotions and timely tips as CiCi's builds up to it's National Guest Appreciation Day in September.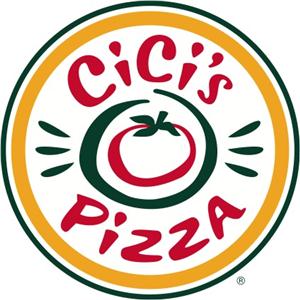 Known for its family friendly atmosphere, menu and pricing, CiCi's Pizza is excited to be kicking off this promotion with the Race for the CiCi's Cup at participating locations.
CiCi's invites you to enjoy special "$5 Faves" and a limited edition Coca-Cola Racing Family beverage cup featuring a QR code linking to exclusive videos of the Coca-Cola Racing Family.
Going on now through Oct. 14, guests can race into CiCi's for "$5 Faves" each Monday – Thursday.
During Happy Hour from 2 – 4 p.m., guests can enjoy the adult buffet, featuring CiCi's endless selection of 28+ pizzas in rotation, pasta, soup, salad and desserts, for just $5,including a regular drink.
Take home a large, one-topping To Go pizza for just $5 anytime Monday – Thursday- what a great way to treat new teachers this school year!
The 32-ounce Racing Family cup is available with the purchase of a large beverage.
© Everything Changes http://www.mistymorgan.net I received a free product to help facilitate this review. The opinions expressed in this review are mine and unbiased. For more information please see my disclosure policy located in the PR section of this site.